Medical Device Assembly Services
Life Science Outsourcing offers turnkey medical device manufacturing and assembly services that can be combined with our engineering and process development solutions to create a streamlined and comprehensive process.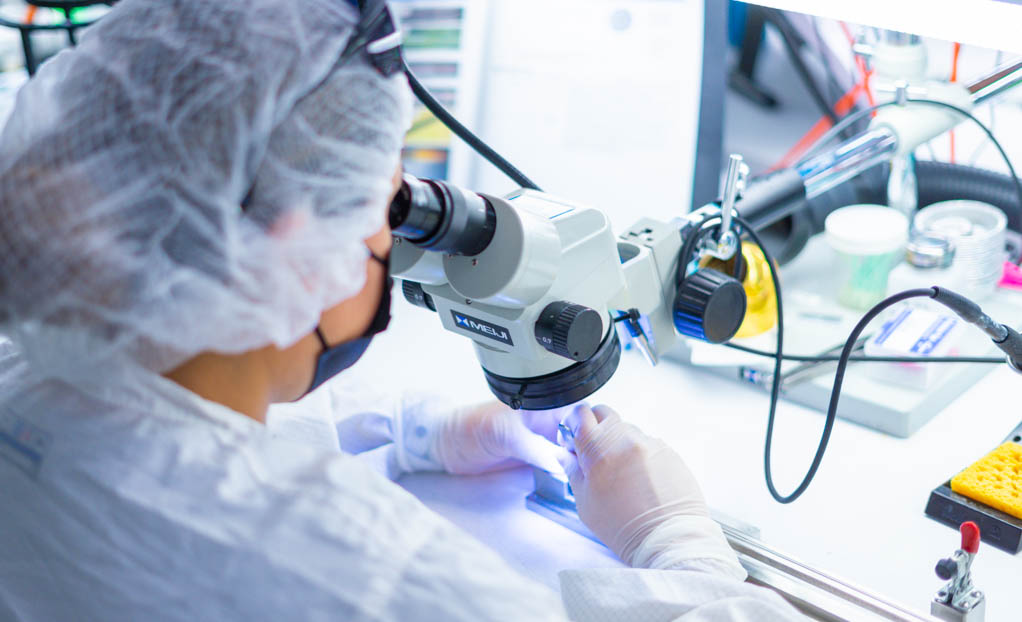 Life Science Outsourcing's deep expertise makes us the industry's leading "one-stop shop" for medical device needs with noted expertise in four major manufacturing techniques – Precision Assembly & Testing, Catheter Assembly, Electromechanical Assembly, and Combination Product Assembly.
Precision Assembly and Testing
Life Science Outsourcing provides comprehensive precision assembly and testing services for medical device manufacturers.
Ultrasonic Bonding
Solvent Bonding
UV Bonding
Leak Testing
Performance Tensile Testing
Life Science Outsourcing specializes in the assembly of single-use catheters. We have assembled a variety of catheters for a diverse range of functions, from basic Foley and angiography to radiofrequency and balloon cardiology catheters.
All Catheter Assembly is performed at one of our many Cleanroom spaces (Class 100, 1000 and 10000). Our team can produce catheters of varying materials and design.
Diagnostic catheters
Ablation catheters
Delivery catheters for lead placement
Delivery catheters for endovascular replacement of aortic heart valves
GERD – Catheter Systems
Micro coil delivery system used for the embolization of aneurysms
Radiofrequency Catheters
Balloon Cardiology Catheters
Electrophysiology (EP) Catheters
Angiography Catheters
Foley Catheters
Drug Delivery Systems
Lubricious Coated Catheters


To provide clients with single sourcing of finished catheters, Life Science Outsourcing offers:
Procurement
Tube Bonding & Welding
Balloon Bonding
Heat Forming
Tipping / Tip Forming
Skiving
Swaging of RO's
Pad printing
Folding / Fluting
UV bonding
Plasma Surface Treatment
Electromechanical Assembly
Life Science Outsourcing provides comprehensive electromechanical assembly and testing. Our capabilities include dedicated assembly facilities, in-process, and final testing capabilities. We have a dedicated and trained staff with a proven track record for ensuring high-quality products at a competitive price, with an extensive network of highly rated vendors.
Electromechanical Assembly services include:
Material Procurement
Prototype production
Wire Panel Assembly
Design & Engineering Services
Complete Electromechanical Assembly
Turnkey production services
Complete integration and testing of electronic components, PC boards, and discrete components
Electromechanical Assembly Process Capabilities:
Electrical and mechanical testing
Failure analysis
Electromechanical Assembly Engineering Support:
Design for Manufacturability (DFM)
Design for Testability (DFT)
Production Engineering
Quality Engineering
Service and Maintenance Engineering
Test Engineering
Value Engineering
The Food & Drug Administration defines a Combination Product as: "Therapeutic and diagnostic products composed of any combination of a drug and a device; a biological product and a device; a drug and a biological product; or a drug, device, and a biological product."
Some estimates suggest that up to 30% of recent FDA submissions are combination products. As a result of this growing trend, the FDA has set up a separate department for the review of such products.
The potential benefits of Combination Products include:
Localized treatment labor
Reduction in labor and time
Reduction in risk of contamination, and
Precise dosage control
At Life Science Outsourcing, all Combination and BioPharm product activities such as Fill / Package are performed in a Class 100 Cleanroom. All manufacturing and warehousing is cGMP compliant. Our featured services include the low-cost and rapid scale-up manufacturing of Phase I Pharmaceuticals and Combination devices.
Combination Product Specialties:
Aseptic Transfer-Vials and Syringes
QC Testing
Compound Blending
Stability Testing
Biocompatibility Testing
Endotoxin Testing
Packaging and Sealing
Packaging Validation
Sterilization Validation
Fulfillment and Distribution (GMP Compliant Warehouse Controls)
Life Science Outsourcing offers startup companies a unique service – access to space, equipment, and a skilled staff in our FDA registered / ISO 13485 certified facility.
LSO allows startups to build prototypes and small lots in Class 10,000 (ISO 7) and Class 100 (ISO 5) clean room space, with numerous benefits:
No contractual obligation
No minimum quantities
Hourly rate for facility use
Engineering assistance
Life Science Outsourcing offers a comprehensive set of process development services:
Project management
Tooling /Exterior Development
Equipment Services
Validation Services
Scale for growth with LSO's nearshore capabilities
Nearshore medical device manufacturing is an increasingly popular strategy, offering cost efficiencies and the ability to accommodate high-volume production. As a partner in your growth, LSO brings several distinct advantages to the table:
Strict adherence to U.S. Regulations and quality systems ensuring FDA-approved quality standards.
Skilled labor pool.
Expertise in healthcare production procedures, fully adhering to Good Manufacturing Practices (GMP).
A modern and resilient infrastructure, complete with contingency plans and backup systems.
Mastery of customs and regulatory compliance for smooth import/export operations.
Strategic proximity to the U.S., allowing for efficient logistics and communication.
Zero language barriers.